Kindle Fire im Spraylight-Test
Posted On January 4, 2012
---

Der Kindle Fire von Amazon ist mit geschätzten 3,9 Millionen verkauften Geräten in Q4-2011 nach dem iPad das erfolgreichste Tablet am Markt. Und das, obwohl das Gerät bis dato nur in den USA vertrieben wird. Rechtzeitig vor Weihnachten hat uns ein ganz besonderes Christkindl einen funkelnagelneuen Kindle Fire unter den Weihnachtsbaum gelegt.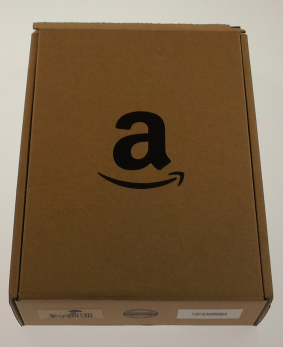 Der Kindle Fire ist in den USA um schlappe 199 USD (€ 152) erhältlich. Im Paket befindet sich abgesehen vom Tablet und einem amerikanischen 110V Ladegerät nur eine Kurzanleitung mit Hinweisen für die Erstinbetriebnahme.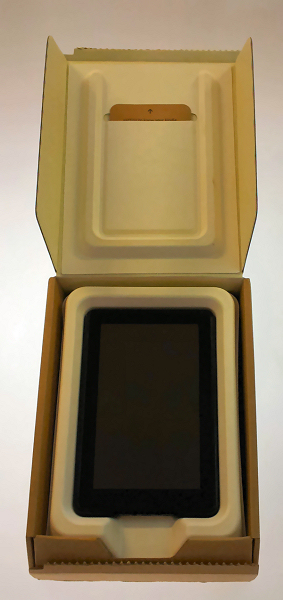 Das Tablet ist sauber verarbeitet und liegt erstaunlich gut in der Hand. Für einen problemlosen Betrieb in Europa müssen allerdings zwei Settings umgestellt werden:
WIFI Kanäle für Europa zulassen
-> Settings -> Wireless Settings -> Advanced Settings -> Enable International Channels -> Europe – Channels 12 and 13
Installation von Nicht-Amazon-Apps zulassen
-> Settings -> Device -> Allow Installation of Applications From Unknown Sources ON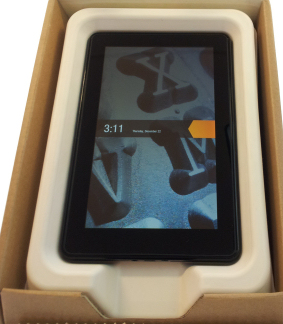 Der Kindle Fire besitzt ein 7″ Display mit IPS-Technologie und einer Auflösung von 1024 x 600 Pixel sowie einen Multi-Touch-Screen mit Anti-Reflex-Beschichtung. Angetrieben wird er von einer Omap 4 Plattform, genauer dem OMAP 4430 System-On-Chip von Texas Instruments. Der OMAP SOC integriert einen Dual-Core ARM A9 Prozessor der mit 1GHz getaktet ist und einen POWERVR SGX540 Grafikprozessor welcher OpenGL ES v2.0, OpenGL ES v1.1, OpenVG v1.1 und EGL v1.3 unterstützt. Für Programme und Daten stehen 8 GB Flash Speicher sowie 512 MB Mobile DDR2 RAM zur Verfügung. Alles in allem ein gelungenes Tablet zu einem äußerst attraktiven Preis.
---